Well, what a year it's been! What else was there to do except stay home, try to write some words and read lots of books?
Lockdown seemed like the perfect opportunity to (finally) finish Proust's In Search of Lost Time. But I'm afraid that mighty oeuvre always manages to defeat me. Somewhere between the madeleines and the hawthorn hedge I lose the will to live. Fortunately, there were plenty of other books to enjoy this year, so I have consigned Proust to the bookshelves where he can appear as part of my Zoom backdrop. He's good for that at least.
Here, in no particular order, are some of the books I've enjoyed most this year.
The long-awaited sequel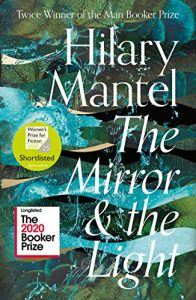 2020 saw the publication of the much-anticipated final volume in Hilary Mantel's Thomas Cromwell trilogy. Having read and enjoyed Wolf Hall and Bring Up the Bodies, I had pre-ordered the hardback of The Mirror & The Light. Like the first two books in the series, The Mirror & The Light is a book to savour and enjoy. Mantel's prose is a joy to read and her portrayal of the court of Henry VIII is insightful, thought-provoking and, at times, humorous. The decision of the Booker-prize judges not to include this book in this year's shortlist seems bizarre and perverse.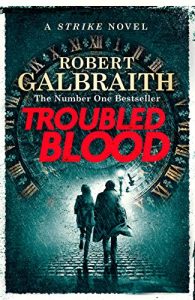 However, the sequel I was personally most looking forward to was, of course, Troubled Blood by Robert Galbraith, aka J.K. Rowling. I'm a huge fan of Rowling. She's one of the best storytellers out there, up with Dickens for my money. The last Cormoran Strike book, Lethal White, has an extremely complex plot which I still struggle to grasp after reading it twice and watching the TV adaptation. Fortunately the mystery in Troubled Blood is a bit easier to follow, but the main thing to enjoy in this book is the developing personal stories of Strike and Robin. There were some set pieces in this book where Rowling's skill at constructing multi-layered scenes left me in awe.
New book from a favourite author
I should have bought A Single Thread by Tracy Chevalier as soon as it came out because I absolutely loved this book. Set in 1930s Winchester, A Single Thread tells the story of Violet Speedwell, a woman who has lost her fiancé and her brother in World War One, and is now trying to forge an independent life for herself, away from her hectoring mother in Southampton. Chevalier's characters are usually involved in some sort of creative pursuit (quilting, bonnet making, fossil hunting, painting) and this book is no exception. By joining a group of embroiderers making cushions and kneelers for Winchester cathedral, and through her friendship with one of the cathedral's bell-ringers, Violet discovers what it is she wants out of life. This was a heart-warming, life-affirming story for what has been a difficult year.
New to me
Two authors which I tried for the first time this year were Ann Patchett and Diane Setterfield. The Dutch House is a highly engrossing story of a brother and sister unable to let go of the past. Bel Canto is a most unusual novel about an international group of people who are taken hostage at a party in South America. It explores how we communicate with each other through music and language. Once Upon a River is one of the most imaginative novels I've ever read. At an inn on the Thames where the regulars like to tell stories, a stranger bursts through the door carrying the corpse of a drowned child. When the child comes back to life, a great mystery unfolds. Bel Canto and Once Upon a River are good examples of how to do the omniscient perspective well. The latter also stands out for the specificity of the prose which brings every setting and character to vivid life.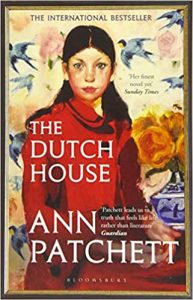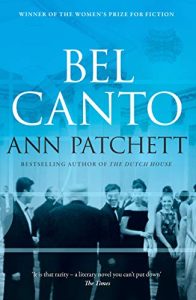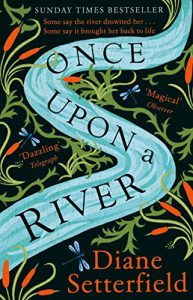 Re-reading old favourites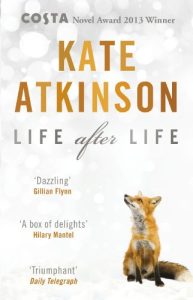 Sometimes you just want the reassurance that what you're going to read is going to be really good. This year I re-read Life After Life and A God in Ruins by Kate Atkinson. In Life After Life, Ursula Todd experiences alternative versions of her life throughout the twentieth century, especially World War Two. In A God in Ruins, Ursula's brother Teddy flies a Halifax bomber in the War, whilst years later his daughter Viola struggles to find meaning in her life. There is so much to enjoy in these novels. I love Kate Atkinson's understated humour: The declaration of war delayed Sunday lunch. And also her evocation of a lost Eden: The flax and larkspur, buttercups, corn poppies, red campion, the ox-eye daisies, all gone, never to come back.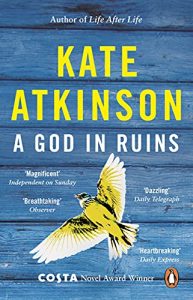 As a writer, I appreciated this observation which Viola makes in A God in Ruins:
"Writing felt like something she knew, although she only knew it from the other side – reading – and it took her a while to realize that writing and reading were completely different activities – polar opposites, in fact. And just because she could do joined-up handwriting, she discovered, didn't mean that she could write books.
Life After Life and A God in Ruins are difficult novels to sum up in a brief review, but ultimately I think they are about how to live:
'In the end we all arrive at the same place. I hardly see that it matters how we get there.' It seemed to Ursula that how you got there was the whole point.
Best crime fiction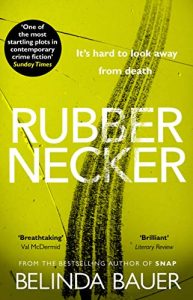 I've enjoyed reading crime fiction by Elly Griffiths, Ann Cleeves and Val McDermid this year, but two novels that particularly stood out for me were Rubbernecker by Belinda Bauer and Wild Chamber (Bryant & May) by Christopher Fowler.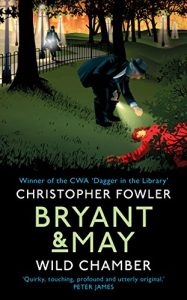 In Rubbernecker a medical student with Asperger's Syndrome becomes entangled in a murder mystery whilst dissecting a body. Patrick Fort's uncompromising way of looking at the world is reminiscent of the main character from The Curious Incident of the Dog in The Night-time. This novel is funny and moving, with a wonderful cast of characters and a great mystery at its heart.
In Wild Chamber Christopher Fowler takes us deep into the murky world of London's parks and gardens. Apart from the wonderfully eccentric character of Alan Bryant, I enjoyed this book for its often dark and surprising exploration of London's green spaces. I love books that have layers of resonance woven into the story, and Christopher Fowler chronicles the historical and cultural layers of London like no other.
Those long summer days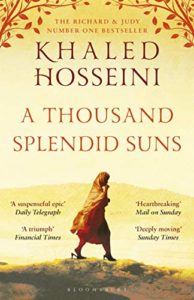 During the summer I travelled to Germany and Poland on a research trip, and one of the books I read on those long train journeys was A Thousand Splendid Suns by Khaled Hosseini. A Thousand Splendid Suns is a powerful and moving story about two women, Mariam and Laila, and their struggle to survive in a country controlled by the Taliban. Hosseini writes in a simple, unfussy way which only makes the story even more poignant.
A cracking good read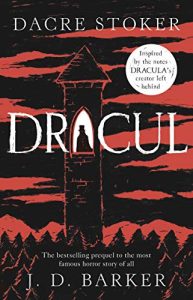 My prize for a 'cracking good  read' has to go to Dracul by Dacre Stoker and J.D. Barker. Dacre Stoker is the great-grand nephew of Bram Stoker, author of Dracula. Using much of Bram Stoker's research material and notes, Dacre Stoker and J.D. Barker have created a fabulous new gothic tale which tells the story of the young Bram and his siblings growing up in a house in Ireland where the nanny is a vampire. What could go wrong? Using first-person journal entries and letters, the authors have captured the tone and style of the original novel. The writing is extremely accomplished, and the plot romps along at a terrific pace. There's never a dull moment in this book. Highly recommended for long winter nights.
In the name of research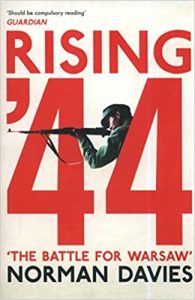 I've read a lot of non-fiction this year relating to my current historical work-in-progress, a novel set in Poland during World War Two. This is inevitably a complex subject, but the book I enjoyed reading most was Rising '44: The Battle for Warsaw by Norman Davies. Davies has the gift of taking a complicated subject and making it digestible. He takes great pains to ensure his readers understand all the various border changes which occurred to Poland during the war. I had to laugh when I read this:
One cannot repeat often enough that anyone who thinks that it was the frontier of Russia, not the Soviet Union, which the Germans crossed in June 1941 will already have lost the plot.
In other words, if you haven't understood that much then you should probably go back to the beginning and start again!
Listen with Mother
2020 was the year I finally decided to take out an Audible subscription. I've been listening to podcasts for years, but I wanted to try something different. I started with Little Dorrit by Charles Dickens, narrated by Juliet Stevenson. I love Dickens, but reading my old Penguin classics is very tiring on the eyes. I absolutely loved this narration and was blown away by Juliet Stevenson's vocal skills. She has a different voice for every character in the novel, and can do men just as well as women. I'm currently listening to Bleak House, narrated by Miriam Margolyes, another great voice actor who brings the characters to life and narrates with feeling and sensitivity.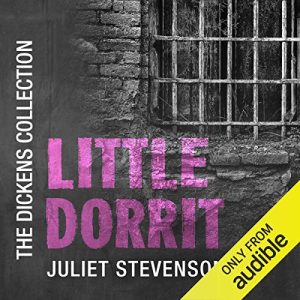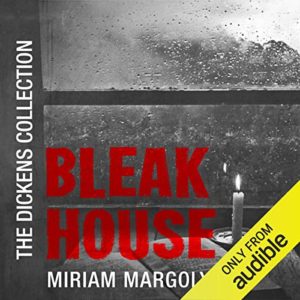 So those were a few of my reading highlights for 2020. I'm looking forward to what 2021 has in store!