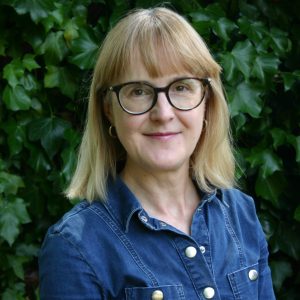 I was born and grew up in Harrogate, North Yorkshire, a wonderful Victorian spa town which I didn't appreciate properly until I left it! I studied Modern Languages at Oxford University, spending my year abroad in Mainz, Germany. After Oxford, I moved to Windsor with my boyfriend (now husband) where we lived for sixteen years, during which time I worked in computing. In 2008 we decided to move back to the Oxford area with our two sons. We currently live near Abingdon.
My first novel, Oranges for Christmas, was inspired by my visit to Berlin in 1987 when the Berlin Wall was still a harsh reality for the people living there.
For The Sleeping Angel I found inspiration in the beautiful, haunting atmosphere of Highgate Cemetery in London. The novel combines a modern day YA thriller with a nineteenth-century tragic tale.
Scarborough Fair is a Victorian mystery and contemporary thriller set in Scarborough on the North Yorkshire coast, a place with many fond memories for me. The sequel, Scarborough Ball, is a 1920's mystery and contemporary thriller. The final book in the series, Scarborough Rock, is set in the 1950s and explores the sexual taboos of the era.
My latest novel, Goodbye to Budapest, tells the story of a family caught up in the tragic events of the Hungarian Uprising of 1956.
When I'm not writing, you can find me in the pool doing lengths at Abingdon leisure centre, singing with Oxford Harmonic Choir, or reading.
To get in touch, please email me at margaritamorrisauthor [at] gmail.com
To keep up to date with the latest book news and special offers, please join my readers' group.