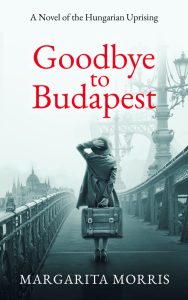 Budapest, 1952. When Katalin and her father, Márton, are woken by the ringing of the doorbell in the dead of night, it can mean only one thing. The Secret Police have come to arrest him on charges of subversion. But Katalin knows her father is innocent.
In a communist society where ordinary people live in fear of the dreaded Secret Police, suspicion and betrayal are rife. Whilst Márton endures the injustice of being wrongly accused, Katalin must find out who amongst her friends and acquaintances she can truly trust.
But there is a glimmer of hope in the darkness. The death of Stalin is a spark that ignites a fuse. For the first time it seems that change is possible.
In October 1956, a student-led demonstration soon turns into a bloody battle to overthrow the hated communist regime. Confronted by Soviet tanks, young and old take to the streets, armed with Molotov cocktails, bravery and cunning.
Katalin and those she loves must fight for freedom. They must fight to survive.
Packed with authentic historical details, Goodbye to Budapest is a panoramic novel of courage, sacrifice and the indomitable human quest for freedom.
Available in Kindle, paperback and audiobook formats
Praise for Goodbye to Budapest
"I was in every heart-wrenching moment of this book … living and breathing each celebration and heartbreak … " – Goodreads reader.
"This book will bring tears to your eyes as you learn the fate of Katalin and her family." – Amazon.com reader.
"This is a riveting story." – Amazon.com reader.