It's been another great year for reading, but also for listening. I'm now a firm convert to audiobooks, especially for non-fiction. Here are some of the books I've enjoyed most this year.
Historical Thrillers
I'm a huge fan of Robert Harris. I've now read all his novels and am eagerly awaiting whatever he writes next. His latest book, V2, tells the story of a German engineer who has helped develop the V2 ballistic missile and is now tasked with firing them at London, and a British WAAF officer who is sent to Belgium to help locate and destroy the launch sites. Harris's books are always packed with historically accurate detail, but never to the point where the human story is overshadowed. This is a tautly plotted novel, packed with great characters and powerful and moving scenes.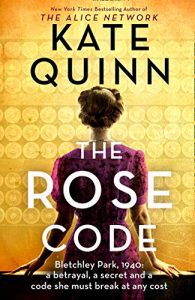 Kate Quinn is great at writing blockbuster historical thrillers with lots of action and romance thrown into the mix. She's also good on historical detail, so you can take her books seriously. She might be American, but at least her British female characters don't carry 'purses'. The Rose Code is a thoroughly enjoyable book following the lives of three very different women at Bletchley Park during World War 2. Like Robert Harris in Enigma, Kate Quinn manages to work a satisfying mystery into the story to keep you turning the pages.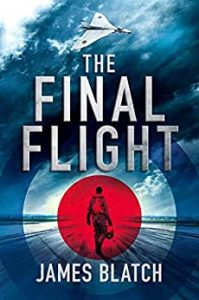 As an indie author, I follow the Self Publishing Show podcast with Mark Dawson and James Blatch. James Blatch has been writing his debut novel for years, and in 2021 it was finally published. I was keen to read it and I wasn't disappointed. The Final Flight was genuinely one of my favourite books this year. According to the blurb this thriller 'is set in the 1960s world of secret military projects and an establishment that wants victory over communism at almost any price.'  There's a lot in this book about flying military aircraft, in very nail-biting circumstances. Now, I'm not a fan of flying at the best of times – I once spent four days travelling home from Romania on the train because I didn't want to get on the plane. But I loved this book. Yes, there's a lot of technical detail in the book but, like Robert Harris, the technical stuff never overwhelms the human story, and there is a very moving human story at the heart of this book.
Persephone Books
2021 was the year I discovered Persephone Books. Persephone's mission, as stated on their website, is to publish 'neglected fiction and non-fiction by mid-twentieth century (mostly) women writers.'  The two titles I enjoyed this year were Mariana and The Winds of Heaven, both by Monica Dickens, a great granddaughter of Charles Dickens. Mariana is a coming-of-age novel about a young woman, Mary, growing up in the 1930s. It's full of verve and wit and domestic details of the period. The Winds of Heaven is about an older woman, Louise, who has been widowed and now finds herself shunted between her unwilling daughters. It's wonderfully funny and perceptive about the stresses and strains of family life and the petty conflicts that arise between different generations. What Mariana and The Winds of Heaven have in common is that they are both novels about women, at different ages, learning (or relearning) to live life to the full. I've asked Santa to please give me another Persephone book for Christmas…
Memoir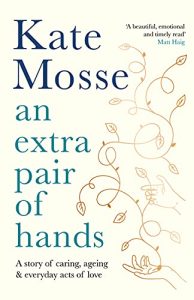 This one made me cry, but in a good way! An Extra Pair of Hands by Kate Mosse is a personal memoir in which the author describes her experience of caring for her elderly parents until their deaths, and also of caring for her mother-in-law who, at the time of writing, is happily still alive and kicking. It's full of honesty and tenderness and sadness and grief and moments of joy. Above all, it's a book full of love. I'm feeling quite choked up as I write this! It's not a long book, but it is one to savour and cherish.
Revisiting Old Friends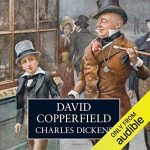 It's been a joy to revisit some favourite classics in audiobook format. At the start of the year I listened to Martin Jarvis narrating David Copperfield. Jarvis brings this book to life with real warmth. I wanted to laugh and cry in all the right places. This is one I'll definitely be listening to again in the future. I also enjoyed listening to Juliette Stevenson narrating Jane Eyre and Wuthering Heights, but the Brontë novel I enjoyed most on audio was The Tenant of Wildfell Hall by Anne Brontë.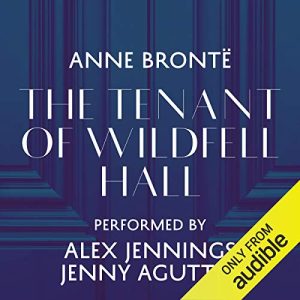 This is a greatly underrated novel, in my opinion, and must have been startlingly daring for its time in its portrayal of a woman standing up to her husband's emotional abuse. The two first-person narratives were brilliantly performed by Alex Jennings and Jenny Agutter.
A Deep Dive into British History
I've rather immersed myself in post-war British history this year, and no one does this better, in my opinion, than Dominic Sandbrook. I've covered the seventies, the early eighties, and delved into the weird and wonderful world of the British imagination. What I love about Dominic Sandbrook's books is the way he includes social and cultural history alongside the politics. For Sandbrook, if millions of people are watching a TV show or reading a particular author, then that TV show or that author is culturally significant, no matter what the critics may think. Sandbrook writes about the lives of ordinary people with compassion, warmth and understanding. All of these audiobooks, except Who Dares Wins, are narrated by David Thorpe who is a narrator par-excellence. He can do any voice, male or female, and is a superb mimic which just makes the listening so much more fun.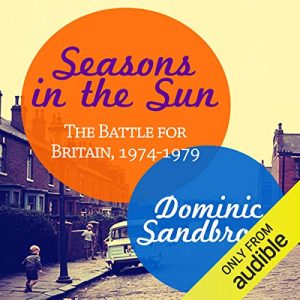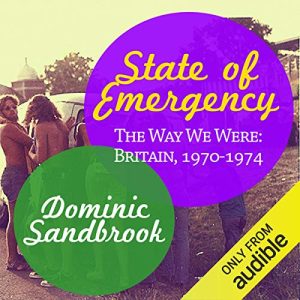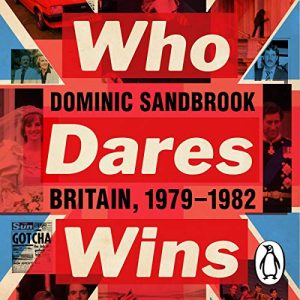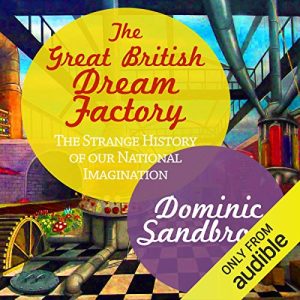 You couldn't make this stuff up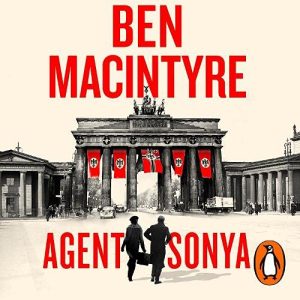 Agent Sonya by Ben Macintyre, and narrated by the author himself, is the account of Ursula Kuczynski, otherwise known as Agent Sonya. In Macintyre's words, Kuczynski was 'a dedicated communist, a decorated Soviet military-intelligence officer and a highly trained spy who had conducted espionage operations in China, Poland, and Switzerland, before coming to Britain on Moscow's orders'. She lived undercover in the Oxfordshire village of Great Rollright where 'her scones were the envy of Great Rollright' and her neighbours suspected nothing. She is most famous for being the handler of Klaus Fuchs, the head of theoretical physics at Harwell, who passed atomic secrets to her, thus enabling the Soviets to build their own atom bomb. This is one of those stories where you can truly say, 'Truth is stranger than fiction.' I particularly enjoy Ben Macintyre's succinct style of writing and his deadpan humour. One chapter starts with: 'Ursula lay awake wondering whether to murder her nanny.' Says it all.
Whilst driving to Didcot…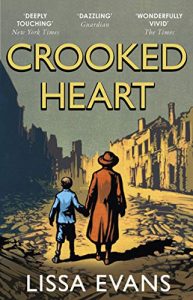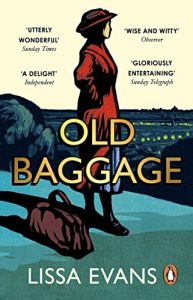 I drive to Didcot every day during term time to take my son to school, or pick him up. On one such journey I was fortunate to hear Lissa Evans being interviewed by James Naughtie on Radio Four's Book Club. I was so intrigued by the discussion of the character of Matilda Simpkin in Old Baggage that I looked up Lissa Evans online when I got home. I started with Crooked Heart because it was published first, but it's actually set after Old Baggage. Old Baggage tells the story of a former suffragette who is struggling to find a purpose in life. At the end of the book she adopts a young boy, Noel Bostock. Noel's story is then the subject of Crooked Heart, set in World War 2 where he forms an unlikely alliance with the unscrupulous Vera Sedge. Next year I must read V for Victory which completes this loose trilogy. These books are quirky, funny, touching, sensitive… I'm sure you get the picture!
And finally…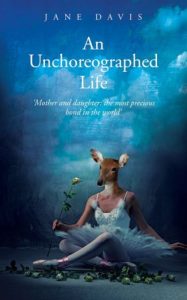 I've read, and enjoyed, all of Jane Davis's books, but I especially enjoyed An Unchoreographed Life. It tells the story of Alison, a former ballerina and single mother, struggling to bring up her highly intelligent and perceptive six-year-old daughter, Belinda. The characters, although unusual, feel wonderfully real and you're drawn into their world by the sensitive writing and attention to detail. Davis tackles some difficult subjects in this novel, but the child's perspective gives the story a great deal of warmth and humour. Davis is a writer who makes you care, and that's what matters in fiction.