These are the books I've most enjoyed in 2022.
The Barsetshire Chronicles
A highlight of the year was Anthony Trollope's Barsetshire Chronicles which I listened to as audiobooks narrated by Timothy West. These gave me so much pleasure whilst cooking or ironing, I was sorry when I reached the end after over 120 hours of listening. I love Trollope's characters which he creates with such empathy and understanding of the foibles of human nature. And Timothy West brought every character to life with warmth and humour. There should be an Oscar for audiobook narration and Timothy West should win it for this series!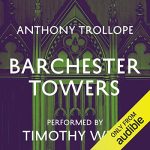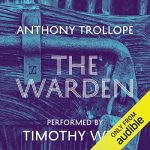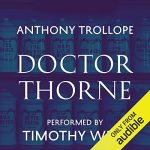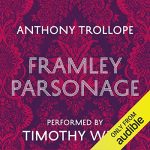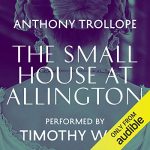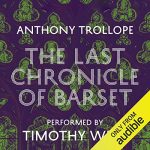 A New Discovery
It's always wonderful to discover a new author that you can love. The big discovery for me this year was Mary Lawson, a Canadian author who lives in Kingston Upon Thames. Mary Lawson writes about the lives of people living in her native Northern Ontario. This is a world of tiny settlements in a beautiful but harsh and unforgiving landscape. There are characters who have to escape this environment and others who can never leave it. In calm, measured prose, Mary Lawson writes emotionally charged stories with totally believable characters.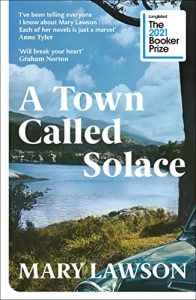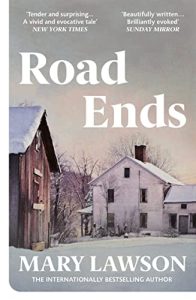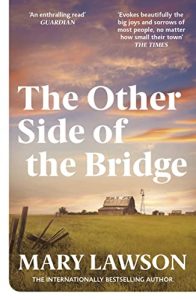 Historical Fiction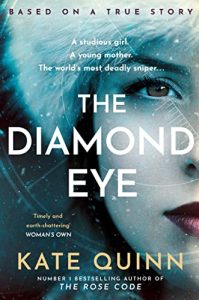 I've enjoyed all of Kate Quinn's previous World War II novels, and The Diamond Eye was no exception. Based on a true story, it is a fictionalised account of Mila Pavlichenko, Russia's deadliest sniper in the Second World War. Kate Quinn has a talent for writing exciting stories about incredible women. Mila was a mother and a post-graduate student (she dragged her thesis around the battlefields) with an unexpected gift for accurate shooting. She also travelled to America as part of a Russian-delegation and formed a close bond with Eleanor Roosevelt. A real page-turner.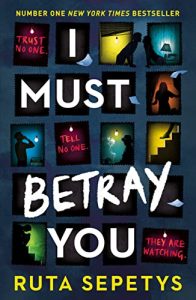 Ruta Sepetys's books are marketed as young-adult / crossover fiction. This just means that the main protagonists are older teenagers rather than adults, but they can (and should) be read by anyone of any age. In I Must Betray You, Cristian is a seventeen-year-old caught up in the final days of Ceaușescu's repressive dictatorship in Romania. This book has a the page-turning quality of a good thriller with lots of twists and turns. Cristian never knows who he can really trust. Friends, neighbours and family members all fall under suspicion. The writing style is crisp and clear.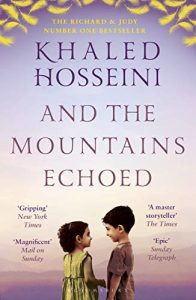 And the Mountains Echoed by Khaled Hosseini is a great panoramic novel, spanning decades and continents, as circumstances cause the members of one particular Afghan family to be scattered across the world. This is a book that repays close attention as the threads of one story are picked up elsewhere in the book. I found it captivating and heart-breaking, and exquisitely written.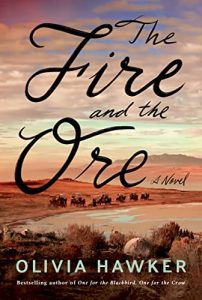 The Fire and the Ore by Olivia Hawker is an engrossing novel about three women – Tamar, Jane and Tabitha – who are all married to the same Mormon husband, Thomas Ricks. Tamar's family endure an arduous, life-threatening journey from England to Utah. Orphaned Jane has to build a life for herself and her sister in Salt Lake Valley. Tabitha is the local healer and Thomas's first wife. When Thomas marries Tamar and Jane, the situation between the three women is understandably tense! Olivia Hawker is brilliant at exploring the relationships between the women, the faith that drives people to walk thousands of miles to the promised land, and the bond of sisterhood that develops as they struggle to survive in the wilderness whilst war rages in the background. It was especially interesting to read in the Afterword that the novel is based on real people, and that the author herself is a descendant of one of the three women.
Old Friends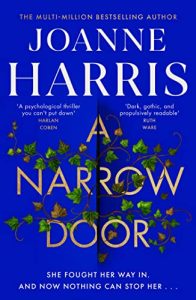 A Narrow Door by Joanne Harris completes the trilogy of books set at St Oswald's, following Gentlemen and Players and Different Class. These books all feature Roy Straitley, the most lovable and reactionary Latin teacher ever created. And now that St Oswald's is no longer a boys' grammar school but a co-ed Academy with a female head, Roy's ability to adapt to modern times is tested to the limit. A Narrow Door is a dark and fiendishly clever psychological thriller featuring the ruthless Rebecca Buckfast. The story is set in 1971, 1989 and the present day. The novel combines elements of the horror, thriller, mystery and coming-of-age genres with a satisfying twist at the end. I thoroughly enjoyed it.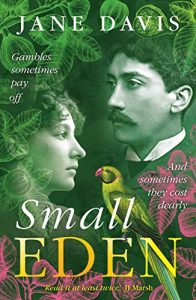 A new novel by Jane Davis is always something to look forward to. Set in the 19th century, her tenth novel, Small Eden, is a beautifully evoked story about grief, loss, and the redemptive power of creation. Robert and Freya are torn apart by grief when their two young sons die of scarlet fever. In response, Robert tries to create something of beauty by building a pleasure garden in a disused chalk quarry. Every word is well chosen and every sentence crafted for maximum effect. This is a novel to enjoy as much for the writing as the story itself.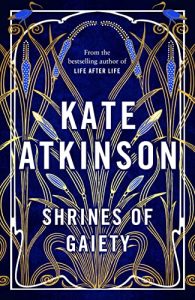 As soon as I heard there was a new novel by Kate Atkinson coming out, I pre-ordered the hardback. There's always room on the bookshelves for another book by Kate Atkinson. Shrines of Gaiety is a brilliant novel set in the glamorous but seedy world of nightclubs in London in the 1920s. The novel abounds with colourful characters. The writing is superb and sparkles with wit and humour. Overlaying everything are dark memories of World War One. This novel was terrific fun from start to finish.
Non-Fiction and Biography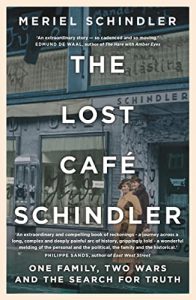 The Lost Café Schindler by Meriel Schindler was a fascinating account of the author's own family who founded the Café Schindler in Innsbruck in the early twentieth century. They were a Jewish family of hardworking, successful entrepreneurs. Inevitably, with the rise of Fascism in Europe and the Second World War, their fortunes changed dramatically. This is the type of book that brings history to life, as you follow the – often tragic – fates of people that you have come to know and admire. The author's research was meticulous, and her story-telling skills made this an engaging read.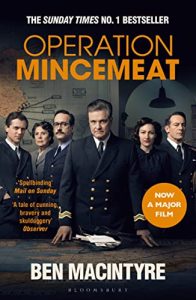 Operation Mincemeat in World War Two is one of those events of which you have to say, you couldn't make this stuff up. In his customary deadpan prose, Ben Macintyre tells the story of one of the most bizarre deceptions played on the Germans by British Officers with a taste for the macabre. The film starring Colin Firth is based closely on the book, with only minor tweaks to the story. Read the book or watch the film, or do both like I did! Terrific stuff.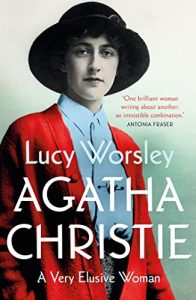 I thought the new Agatha Christie biography by Lucy Worsley looked interesting so I decided to listen to it on audio. Lucy Worsley narrates the book herself with her customary, irrepressible enthusiasm so it was impossible not to enjoy it. She's particularly good on the mystery surrounding Agatha's disappearance in 1926. Whilst the book is comprehensive, it never gets bogged down in so much detail that you lose the plot. I also discovered that Agatha Christie is buried not too far away, in Cholsey near Wallingford, so we paid a visit to her grave on a cold, winter's day.
And finally…
The Magician by Colm Tóibín is probably my book of the year. I say 'probably' because it's not as easy to enjoy as some of the books I've mentioned in this blog post, but it is a profound book that I should almost certainly re-read at some point. It chronicles the life of Thomas Mann, the Nobel-prize-winning German author who was forced to flee his country when the Nazis came to power. It explores Mann's complicated relationship with his own country and culture, his extraordinary family and his creative process. I think this novel is best enjoyed if you've read Thomas Mann's work because then you will understand better the textual references. Colm Tóibín explores the idea that Mann's creative process stems from his lived experiences, so in the scenes set in Venice you can see Death in Venice taking shape in the author's mind. Similarly, when his wife spends time in a Swiss Sanatorium, you can see the beginnings of The Magic Mountain. No doubt there were many more references that would have meant more to me had my knowledge of Thomas Mann not been quite so rusty!
Well, that's my reading wrap-up for 2022. In 2023 I'm looking forward to exploring some new authors that have been recommended by various people, but also re-reading some of my favourite books on the basis that if a book is really worth reading, then it's worth reading more than once. Let me know of any books you've particularly enjoyed this year! Until next time…