2019 has been a great year for reading. Here are some of the highlights of my year.
Authors new to me
It's always wonderful to discover a new author that you can really get into. John Boyne wasn't entirely new to me because I'd read The Boy in the Striped Pyjamas years ago, but this year I discovered his adult fiction, and now I'm a true fan! I started with A History of Loneliness which is a rather serious book about child abuse in Ireland in the Catholic Church, but it's exquisitely written and there's a warmth and humanity that shines through the somewhat grim subject matter. The Heart's Invisible Furies is a brilliant exposition of a gay man growing up in Ireland in the second half of the twentieth century. It's a great comic novel, and as such is deeply serious, but funny and moving at the same time. A Ladder to the Sky is a brilliant exploration of obsession and ambition.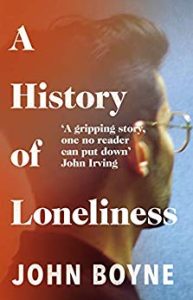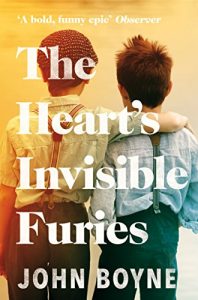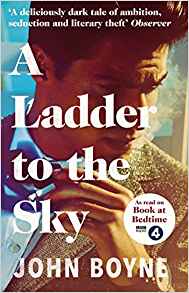 Entirely new to me was Simon Mawer. I heard Tightrope being read on Radio Four, and knew this was a book I had to read for myself. The Girl Who Fell From The Sky is a historical thriller about Marian Sutro who is recruited by SOE to go undercover in wartime France. The sequel, Tightrope, is set in the Cold War years. Prague Spring follows a group of characters who find themselves unexpectedly facing Russian tanks in the Czech capital in 1968. Simon Mawer's prose is rich and evocative and the plots fizz with tension and drama. I'm looking to reading more by him.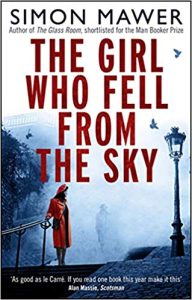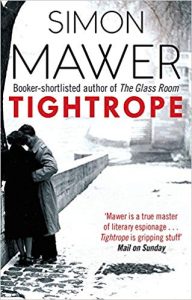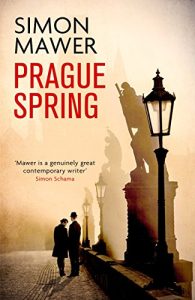 Best Non-Fiction Reads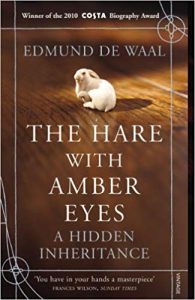 I've read quite a lot of non-fiction this year. Most of it has been for research purposes, but some of it has also been thoroughly engaging and as enjoyable as any of the fiction books I've read. My first choice is The Hare With Amber Eyes by Edmund de Waal. It traces the fortunes of the Ephrussi family from Odessa through the story of 264 Japanese netsuke which were collected by Charles Ephrussi in Paris in the last days of the nineteenth century. The collection survived war-torn Vienna, was transported to Japan, and finally inherited by the author living in London. It's a beautifully written meditation on the nature of art, collecting, family and continuity, set against the tragic backdrop of twentieth-century European history.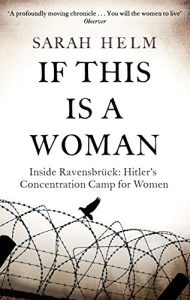 My next non-fiction choice has to be If This Is A Woman by Sarah Helm. This is the story of Ravensbrück concentration camp for women in Nazi Germany. It tells the story of the camp through the biographies of the women who were imprisoned there and the (mainly) female guards who brutalised them. It's harrowing, deeply moving and thoroughly engaging.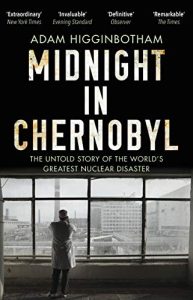 Midnight in Chernobyl by Adam Higginbotham was recommended to me so I gave it a go. I'm so glad I did. Having read quite a few books about atomic spies, I know that anything to do with nuclear power can be quite difficult to understand for a non-physicist. However, Midnight in Chernobyl makes the subject easily digestible for a non-scientist. It's also one of the best critiques of Communism that I've ever read. It tells the disaster of Chernobyl through the stories of the people who lived and worked there. Chernobyl was a human tragedy as well as a nuclear disaster.
The novel that blew me away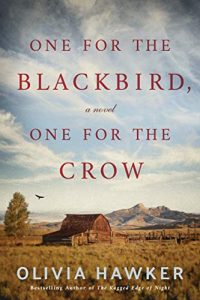 I wouldn't normally go for a novel set in the American mid-west in the late nineteenth century. But last year I really enjoyed The Ragged Edge of Night by Olivia Hawker, so this year I was happy to try One For The Blackbird, One For The Crow. All I can say is that I didn't want this beautiful novel to end. The women of the Bemis and Webber families are forced to overcome their mistrust and hatred of each other to survive a winter on the Wyoming prairie. This is the story of a struggle for survival against Biblical forces of nature and a profound exploration of human emotions. The descriptions of the natural landscape are breath-taking. The fate of the characters had me on the edge of my seat. Absolutely terrific!