2018 has been a good reading year for me. I seem to have read around 67 books and there were only a tiny handful that I didn't finish. Here are some of my highlights of the year.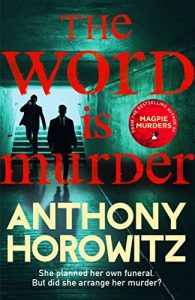 The first book I read in January 2018 was The Word is Murder by Anthony Horowitz. I've always enjoyed reading his children's books and in recent years I've enjoyed his Sherlock Holmes mysteries and Magpie Murders. I was fortunate to hear him speak about his work at the Oxford Literary Festival in March. He's a highly entertaining interviewee and has lots of interesting things to say about his creative process and working practices.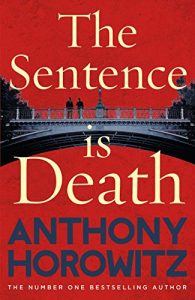 Having started the year with The Word is Murder, it was very satisfying to finish it with The Sentence is Death. Both books feature the detective Daniel Hawthorne with Anthony Horowitz himself cast as the author writing about Hawthorne. In other words, Horowitz plays Watson to Hawthorne's Holmes. These books are good old-fashioned whodunnits with lots of clues and twists and turns. They are also novels about the process of writing a novel, so all very meta! They are superbly executed and great fun to read. I shall be looking forward to more in this series.
It was a bumper year for new books by some of my favourite authors. These included the suspenseful Ghost by Helen Grant, the sweeping historical novel The Burning Chambers by Kate Mosse, the utterly brilliant Transcription by Kate Atkinson and Lethal White by Robert Galbraith, featuring my all-time-favourite private detective, Cormoran Strike.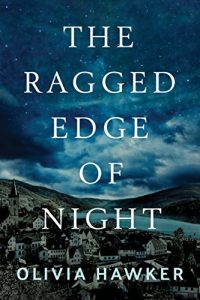 As an Amazon Prime member I've been downloading some of the Amazon First Reads which are offered at the start of each month. As a result I discovered a couple of fantastic historical novels. The Ragged Edge of Night by Olivia Hawker is a beautifully poetic depiction of simple heroism based on a true story.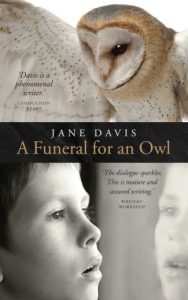 There are certain authors I return to because they write reliably good books. A Funeral for An Owl by Jane Davis is probably my favourite novel of hers that I've read. I love Robert Harris's historical thrillers and this year read Fatherland, Munich and Archangel. I'm having to ration them otherwise I shall run out. For an atmospheric crime novel tinged with humour you can't do better, in my opinion, than Ian Rankin. This year I read Exit Music, Black and Blue and Hide and Seek. Fortunately there are so many Rebus novels that I'm not about to run out any time soon.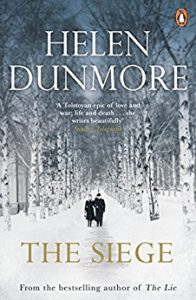 I will often re-read authors I really admire. This year I re-read Helen Dunmore's The Siege and the sequel The Betrayal. Her prose is exquisite. I've had The Siege on my desk all year as inspiration for my own work-in-progress.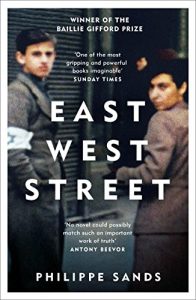 East West Street by Philippe Sands is my top non-fiction book of the year. I was raking leaves in the garden and listening to the Political Thinking podcast with Nick Robinson (as you do) when I heard a trailer for a podcast by Philippe Sands called Intrigue: The Ratline. It was about the Nazi Otto von Wächter who escaped justice at the Nuremberg trials but then died in suspicious circumstances in Rome. The trailer hooked me and I downloaded all podcast episodes which were fascinating. I discovered that Philippe Sands is a lawyer who has appeared as counsel and advocate in many international courts, including the International Court of Justice and the International Criminal Court. Described as a 'blend of memoir and historical detective story', East West Street explores his own family's wartime history, the lawyers Hersch Lauterpacht and Rafael Lemkin who conceived the concepts of crimes against humanity and genocide, and Hans Frank, the Nazi governor responsible for the deaths of thousands in and around Lviv, including members of Sands's own family. Brilliantly researched, this is an truly compelling book.
I'm looking forward to what 2019 will bring reading-wise. Happy reading for the year ahead!